Private Mentoring Available
Private Mentoring via Zoom!
Dorothy is available for private mentoring of artists who are working in all print techniques, and other media. Mentoring can include consultation regarding artwork creation and design, printmaking, painting, improving your technical skills, changing your style, marketing your work, or administering your practice, and many other areas of your creative work. Dorothy is a proven and innovative coach and teacher, in addition to her well-known creative talents. If interested, please contact Dorothy via e-mail through her contact page.
---
COVID-19 Update
All of my in-person classes and workshops have been canceled. All of my classes and mentorships are now conducted via remote, contactless computer support using live instruction and demos recorded in my studio. I am constantly developing more online programs, so please check back here, or on Facebook (DorothyCochran.33), or Instagram (dorothycochranart) for current information. STAY SAFE!
---
An Introduction to Paint and Print on Evolon - at MAM
New Zoom Online Course at The Montclair Art Museum
Evolon is a polyspun fabric-like paper, highly absorbent, archival, resistant to tearing with expansive fine art applications. During this class you will learn to paint and print colorful images on this amazing surface while studying mark making, texturing, layering and embellishing. Working with acrylics and water-soluble inks, students will learn through instructor demonstrations, carry out homework assignments and participate in online discussions of their resulting works with group Q and A. Class discussions will include presentation tips, a resource list and ways to create a body of work using the above techniques. A fun, informative and experimental approach to engaging with art.
This class is online with live instruction.
Register now!
Course begins on October 7 and ends November 25, 2020.
Wednesdays, 10:20 am to 12:30 pm

---
MGC Comes Together - Benefit alnd Sale
View Gallery
Online exhibition: June 22 - July 31
All sales benefit the artists and MGC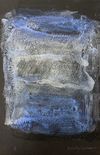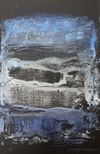 Proceeds will be split: 60% to the artist, 40% to MGC. Please see our website - ManhattanGraphicsCenter.org. The Center is conducting an online benefit and sale through July 31,. 2019. Dorothy has two pieces for sale for this benefit!